Green Construct began in 2010, founded by builder Ken Ward, who wanted to use his passion and specialist knowledge of green building solutions to craft solar passive houses throughout the South West.
Ken started his career as an apprentice carpenter for the Master Builders Association. During this time, he was trained as a carpenter and joiner After completing his apprenticeship, Ken went on to become a site foreman on multi-storey construction projects, before branching out as a subcontracting carpenter.
For eight years, Ken worked as a contractor by day, while studying for his builder's registration at night, graduating as a qualified builder in 1997. Four years later, he started crafting homes, and he hasn't looked back since. Ken's 20+ years of experience and dedication to high-quality results has seen Green Construct achieve many great milestones over the years.
Not only has the company garnered a strong reputation in the region, Green Construct has also been honoured with a number of local and state awards, including a HIA Custom Home of the Year in 2019. Green Construct is a trusted name in South West WA, synonymous with quality, care, innovation and outstanding design.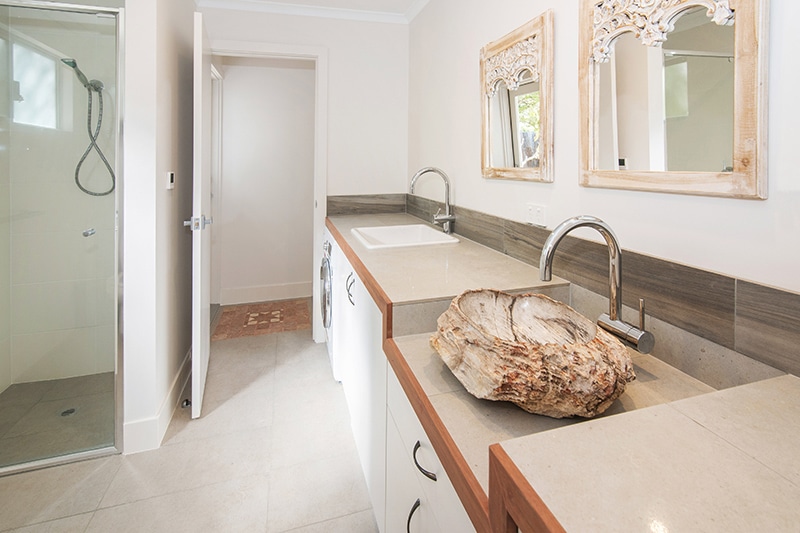 Why choose Green Construct?
Green Construct is a multi-award-winning building company with the skills and experience required to bring solar passive designs to life. Our team is dedicated to delivering unique, high-quality construction projects on time and within budget. We believe in honesty, integrity, transparency and open communication.
We are an Accredited Green Smart Professional, members of the Housing Industry Association and a fully licensed, insured and qualified building company. This means that your project will be completely protected both during construction and after handover. The Green Construct team are always informed about the latest building innovations and technologies, so we can craft the best build possible.
When you build with Green Construct, you can rest assured that your project is in trusted hands.